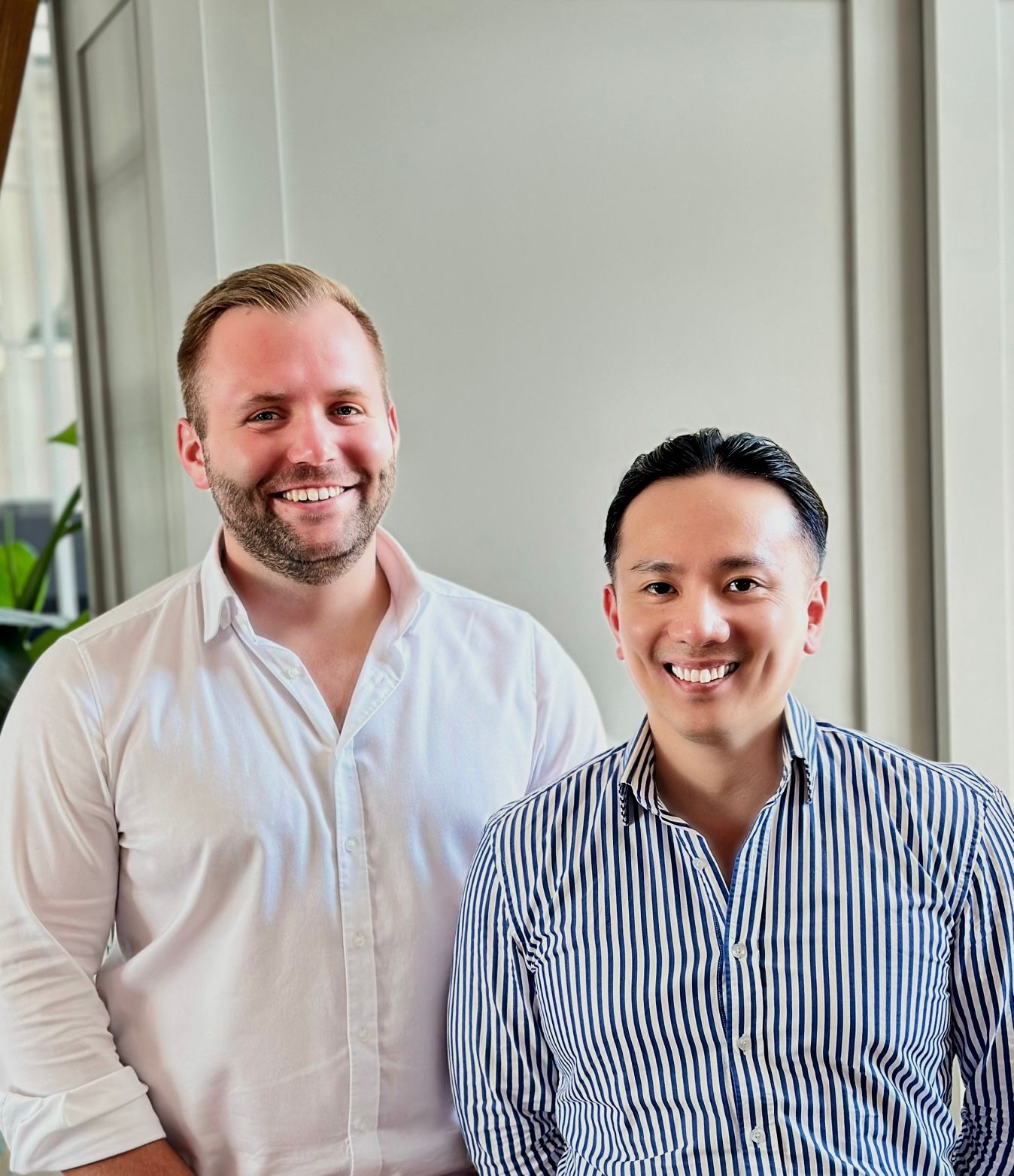 Teylor Strengthens Executive Team: Huy Nguyen Becomes CFO and Andre Cordesmeyer Chief Commercial Officer
Huy Nguyen and Andre Cordesmeyer will strengthen the executive team around CEO Patrick Stäuble. By promoting two internal managers, the Swiss fintech prepares the ground for next strategic milestones.
Zurich, 04. July 2023 – The Swiss fintech Teylor is promoting two internal managers to its executive team: Andre Cordesmeyer will become Chief Commercial Officer ("CCO") and Huy Nguyen will become Chief Financial Officer ("CFO"). Having closed a €275 million fundraising with UK-based Barclays Corporate and Investment Bank and M&G Investments in early June, the fintech is now building the management structures to continue its growth trajectory.
Patrick Stäuble, CEO and founder of Teylor, comments:
"The recent fundraising has brought Teylor to the next level. With Huy Nguyen and Andre Cordesmeyer at my side, we have the perfect combination of expertise and internal know-how. It makes me particularly proud that we were able to fill these critical positions with internal candidates, which underlines our long-term vision and commitment to sustainable success."
Huy Nguyen joined Teylor in 2021. Previously, he executed leveraged and structured finance transactions in the DACH region at Deutsche Bank. When joining Teylor, Huy Nguyen was initially responsible for the business of Teylor Capital as Head of Private Debt, managing deal execution, portfolio management and capital raising. In this role, he arranged the largest self-arranged fundraising of the year to date in the fintech and alternative direct lending industry in the private debt market. Huy Nguyen will continue in this role, leading the Teylor Capital team and additionally supporting the company's strategic development as CFO.
Huy Nguyen comments:
"The Teylor team has achieved tremendous success in the last two years. We have developed the company off-radar to Germany's leading alternative SME credit platform and established ourselves as a reliable financing partner for this market segment. I am looking forward to the new role as CFO and to pushing the market expansion as well as the company's organic and inorganic growth."
Andre Cordesmeyer joined Teylor in 2019, shortly after the company was founded. He previously worked as regional sales manager for Ulm-based industrial group Liqui Moly in the UK. At Teylor, he took the role of Head of Sales and was responsible for establishing and expanding the origination efforts of the Teylor platform. Since Teylors foundation, his team has executed over €300 million in financing volume. As CCO, Andre Cordesmeyer will build on this success and lead the expansion of the company's lending origination and partner network in Europe.
Andre Cordesmeyer comments:
"Thanks to the team's hard work, Teylor has been able to more than double revenues every year since foundation. Our focus is now on strengthening our leading market position and expanding Teylor's successful business model internationally. I am proud of my team and look forward to helping shape the company's growth trajectory."
Over the past three years, Teylor has processed more than €3 billion in financing requests. More than a dozen European banks and financial service providers already use Teylor's Software-as-a-Service solutions to digitise the loan lifecycle. As the company grows rapidly, Teylor will expand its team by 2024. In particular, Teylor will recruit additional sales employees to meet the growing demand for digital SME financing. The new management structure is intended to support this growth.
About Teylor AG
Teylor is the Swiss technology company that has developed the Teylor Credit Platform, a suite of software modules that enable financial institutions to build, deliver and scale digital credit products. Banks throughout Europe use Teylor's software modules to innovate their lending processes, digitise their products and reduce the cost of lending. SMEs rely on Teylor for fast and convenient access to capital through Teylor's private debt fund. Teylor can customise its software modules to fit the requirements of any credit provider and credit product. Lenders can pick individual modules to complement and integrate with their existing legacy processes and technologies or develop entirely new digital processes from scratch. Teylor is Zurich-based and was founded in 2018 by Patrick Stäuble. For more information, please visit https://teylor.com/
Press contact
Lukas Hofer
press@teylor.com